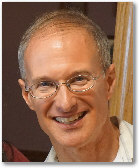 Participated in a two-year building trades program in high school.  Learned how to pour footers for basement walls, frame a four apartment condominium building, build and set trusses, roofing, build a chimney, hang drywall and finish it, sheet the exterior, install wood siding and lay concrete block and brickwork.

In 1987 moved to Fort Wayne and graduated from Fort Wayne Bible College in 1991 with a degree in World Missions and Bible.  Shortly after graduation he worked for 3 years doing inner city remodeling work.  He learned how to lay rubber roofing, refined his drywalling and finishing skills, laid floors and installed windows, doors, vinyl siding, and insulation.  He also learned how to run a crew.
Married Audrey in 1994 and purchased a 1917 farm house in Leo where they still currently reside.  The house required a complete remodel including new drywall, painting, wallpapering, structural reframing, carpeting, replacing old shakes with new siding, facia, sophet and shutters, new stained trim in all rooms, complete remodels of the bath and laundry rooms, new windows, doors and roofing.  In 2008 there was a complete kitchen remodel and in 2015 they built their garage from scratch.
Worked with another carpenter in 1995 doing residential remodeling including framing, sophet/facia work, vinyl siding and using many of the previous skills acquired by Gary.
Nine months of experience doing some commercial work which included pouring a concrete slab foundation, erecting steel framing, remodeling numerous commercial buildings and running a crew.
Volunteered work at various churches including hanging and finishing drywall, painting and installing windows.
Worked as a sub contractor for Handyman Connection from 1996-2002 performing work in residential homes throughout Allen County.
Became an independent contractor in 1997 until today relying on referrals and repeat customers.  Expanded the company's services to also include minor landscaping (including trimming bushes, laying mulch, etc.), cleaning windows and more.
30 years of total carpentry experience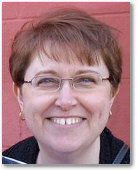 Gained experience working with the public in various organizations and political circles.
Learned a carpentry business model through Handyman Connection including how to keep records and set appointments with customers.
Will return your phone calls within 24 hours if you call Monday-Thursday.  All calls on Friday will be returned on Monday of the following week.  Will respond to texts within a few hours if done between the hours of 8:00am-5:00pm any day of the week.  
When possible, willing to refer you to other companies if we cannot take care of your needs.
Consistently communicates with customers when work has to be rescheduled due to unforeseen circumstances (which is rare but does happen). 
Maintains website and social media pages.