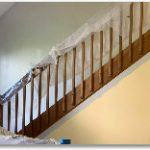 Mike and Kathy R.
Fort Wayne
Recently, we had Gary paint almost the entire interior of our home. We are very pleased with the results, but even more importantly, we recognize that Gary is truly one of a kind workman! He is extremely knowledgeable, a perfectionist and one of the hardest workers we have ever seen. We also love working with his wife, Audrey. She is his right-arm and administrator. She kept things running smoothly and kept us well-informed daily regarding progress. Incredible team!!  We highly recommend their services.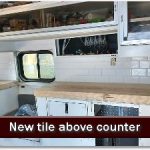 Cyndi T.
Leo
"Gary helped with a buildout on my Ambulance conversion. He was creative, efficient, knowledgeable, flexible, and excellent at what he did. Which was a bit of everything. Audrey excelled in the communication part. She always let me know what was going on and made sure we were on the same page. I cannot recommend this team enough. I am very happy with everything from start to finish.  A 10 out of 10."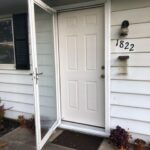 Dani B.
Fort Wayne
"We recently contacted Audrey to have Gary put in our external doors and storm doors. It seemed like such a daunting task but as always Gary did such an amazing job and explained everything along the way. He even repaired and reinforced areas around the doors to make sure everything was just right. We couldn't imagine going to anyone else for our home remodeling needs and have always been more than pleased with their results."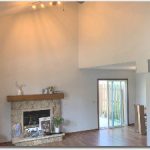 Brian and Teresa B.
Spencerville
"Gary and Audrey are our go to for all jobs large or small. Whether it's replacing a roof shingle, replacing a light fixture or painting a vaulted ceiling, Gary does excellent work. He's honest, thorough and pays great attention to detail. We highly recommend their services."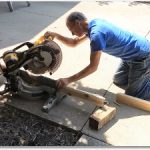 Jason H.
Leo
"Gary and his wife Audrey are an absolute pleasure to work with. Gary takes a very conscientious approach to his work. He cares deeply that the customer is absolutely satisfied, works incredibly fast, and is as reasonable as they come. I highly recommend this incredible team for an exceptional customer experience."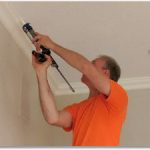 Lori H.
Spencerville
"I would highly recommend hiring Gary for any work you need done! He does his work with integrity and represents his Lord well by the way he does his jobs... a man of good character indeed."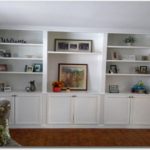 Dave and Judy L
Fort Wayne
"The custom-made bookcase/entertainment center Gary built for us is beautiful!!  We appreciate his outstanding craftsmanship.  We are very pleased."
Brian K.
Columbia City
"Gary did some work for us (drywall, carpet, and siding) and he was both quick and professional.  We were happy with the work. He was able to start working just 2 days after we called him, which is more than I can say for the other places we called. I would definitely recommend his services."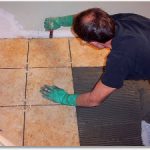 Alan R.
Handyman Connection
"As the former President of Handyman Connection in Fort Wayne, I am pleased to support any effort that Gary might have. His workmanship was always top notch and his ability to work well with customers made Gary a craftsman that I knew I could depend on. "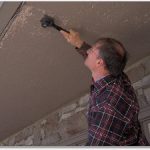 Joe L.
Fort Wayne
"I can attest that Gary does good work at an fair price. He has done a few small projects around my house, and I have recommended him to others. If you want quality work, Gary is the man to call!"
Nathan and Tonya E.
Fort Wayne
"When we hire Gary for a project, both my wife and I have peace of mind knowing that Gary is a honest workman that does everything he does with integrity. We have had several bad experiences with individuals offering handyman services. Gary's work is truly the most reliable and professional that we have experienced."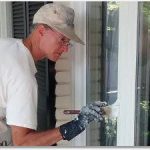 Gerry M.
Van Wert, Ohio
"My wife and I have engaged the services of Gary and Audrey on several occasions to do some general repair work on our lake home in Angola. I highly recommend them to anyone needing "general" repairs. I'm confident that Gary is quite capable of taking on most any job. Not only does he do good work, but is an extremely nice person with whom to do business. They are reasonable in the charges for the work performed."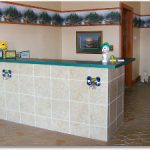 Steve Nelson
Renovations by Colonial
"I am a former builder in the Fort Wayne area. I hired Gary frequently to carry out various aspects of our renovation and remodel projects. He is always willing to tackle almost anything. He not only does quality work but he is very conscientious and careful."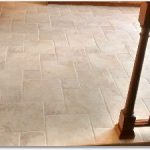 Jim and Linda K.
Fort Wayne
"Gary did a wonderful job on our recent flooring project. We appreciate his attention to details, his good work ethic and his honesty."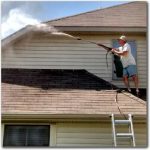 Sharon M.
Fort Wayne
"Gary is skilled, efficient, inventive, hardworking, and knowledgeable. I appreciate his ability to think outside the box."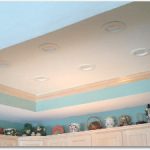 Greg and Carol P.
Grabill
"Gary converted old fluorescent ceiling lights into a raised ceiling with canned lighting in our kitchen, along with matching crown molding for the cabinets. His attention to detail was excellent! We will be calling him again for home improvement projects."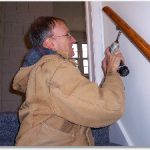 Mark A.
Indianapolis
"Gary did some incredible work for us when we lived in Fort Wayne. He took down a chimney, repaired a brick wall, installed gutters, stair-rails, and finished some drywall on our kitchen ceiling. We offered him lunch one time, but he refused to take a break...never seen someone work so hard, well-deserving of the reasonable amount we'd paid him. My only complaint is that he's not here in Indianapolis!"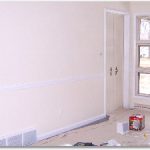 Carman B.
Las Cruces, NM
"I hired Gary to do a lot of restructuring work on my home in Fort Wayne. Gary and his wife proved that it is possible to work together and trust, even if there are 2000 mile between us. I am very pleased to see the quality work."